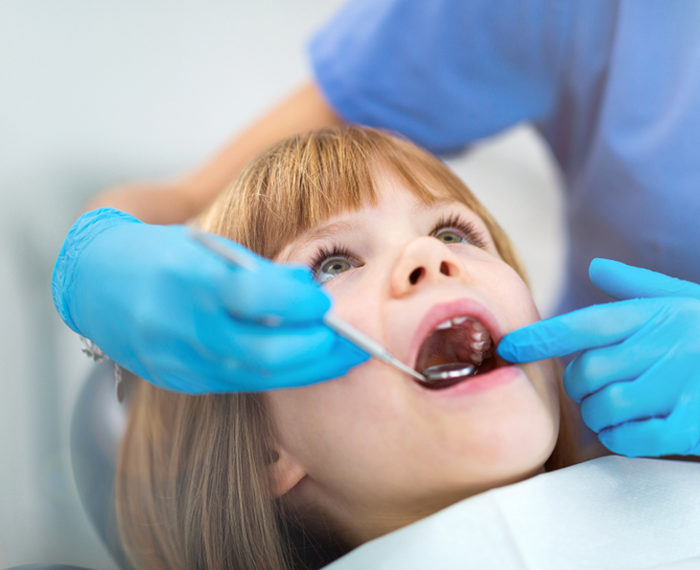 Child Dental Treatment in Ahmedabad
GLOBAL DENTAL CLINIC & IMPLANT CARE team loves treating children, babies, adolescents, and young adults with exceptional dental care needs by creating a fun and safe environment. A dedicated Paediatric dentist is part of the team who treats only children. 
We yield pride in protecting children's dental health, and we are committed to making every kid's time with us fun, easy, and educational. The cutting-edge pediatric dentist in Ahmedabad team, the fun atmosphere, vibrant décor, and our attentive consultant will make all kids as comfortable as home.
Oral health in children is most important.
 "A pediatric dentist helps your kid – who treats every dental problem of your children. All pediatric dentists have undergone formal training in the dentistry academy and know the special care of child dentistry." A dedicated Paediatric dentist is part of the team who treats only children. 
As we know, a child cannot be considered the same category as we when it comes to their teeth problems. Everyone can't manage the environment and behaviour of the kids. The dental growth in babies is different, and everyone needs different approaches to guide their growth in terms of dental development and help avoid future dental problems.
The dental configuration differs significantly; it should be taken into account when dealing with minors. Now, let me take you to the point, how do we alleviate your child's dental fears? What do we offer? And why you should come here for the best child dental care???
We have a special Hi-tech machine called conscious sedation. We provide dental treatment after giving laughing gas to the child. So, the child becomes relaxed during the treatment.
Our pediatric dentists in Ahmedabad focuses on oral hygiene and the needs of every child. They strive to prevent problems related to their teeth. Considering every child's age and dental growth, we use unique methodologies and a personalized approach to the best and appropriate treatment mode.
We understand the specific requirement that's why we offer a special treat for children through a friendly approach and good mood. A dedicated Paediatric dentist is part of the team who treats only and only children.